Welcome to our company !
Offering anti-abrasive PE Tubes, Switch Beadings, Zipper Sleeves, Automobile Body Building Profiles, Opaque Hoses, Garden Pipes, etc. ..
About Us
Pranav Plastic Products, an ISO 9001: 2008 certified firm is thankful to it's customers for making it a successful and well-known name of the market. As an eminent manufacturer, supplier and exporter, we have set a special niche for ourselves by offering PVC Extruded Products, Plastic Pipes, Insulation Sleeves, Non Toxic Tubes and Splice Protection Sleeves. In addition, we offer Optic Fibre Protection Sleeves, Roller Coverings, Inline Drippers, Overflow Tubes, Car Beadings, Pool Side Chair Belts, PVC Cords, Opaque Hoses, etc. Using the finest quality plastic granules and polymers, these are developed by our skilled workers. Our pipes, sleeves and tubes are offered to customers in several colors, designs, diameters, lengths and sizes to meet the diverse requirements of the clients. The offered plastic products can be called as synonym of high impact resistance, wear & tear resistance, splendid finishing, etc.
Application Areas
Our superior quality plastic products find their use in the following areas:
Acrylic sheet manufacturing

Aquaculture

Automobile industry

Capital goods and machinery

Dairy equipment

Drip irrigation sector

Effluent treatment plant

Electrical and electronic equipment

Engineering industry

Fisheries

Furniture and modular furniture

Machinery / capital goods sector

Medical & pharmaceutical sector

Packaging and consumer goods

Piping and chemical conveying

Sewage treatment plant

Textile machinery / wire industry
Our Ardent Team
We have made our name in the Indian as well as international market majorly due to relentless efforts of the professionals that are working in our firm. Each member of our professional family is a gem, highly knowledgeable and capable of accomplishing even the toughest targets with perfection. Utilizing the knowledge and skills, our production experts develop the offered plastic products in an excellent speed and with perfection. Task of promoting the products and enhancing their demand across the world is carried out by our sales & marketing experts. Further, each member of our team works in tandem with one another to take the firm to the leading position.
Products We Offer
As an eminent manufacturer, supplier and exporter, we have set varied records for ourselves in the market for following products:
Pipes

Petrol Fuel Pipes

Plastic Pipes

Porous Irrigation Pipes

Porous Pipes

Flexible PVC Pipes

UV Resistant Fuel Pipes

Tubes

LDPE Micro Tubes

LLDPE Micro Tubes

Non Toxic Tubes

Overflow Tubes

Plastic Tubes

PE Tubes

PVC Extension Tubes

PVC Flexible Non Toxic Odorless Tubes

Microtube/ Extension Tubes

Beadings

Rubber Beadings

Switch Beadings

Tables Beadings

UV Resistant Beadings

Car Beadings

Chairs Beadings

Control Panel Beadings

Dental Chair Beadings

Helmets Beadings

Solid Cord/ Gaskets
Garden Pipes
Roller Coverings


Sleeves

Spiral Sleeves

Splice Protection Sleeves

Zipper Sleeves

Anti-static Sleeves

Heat Resistant PVC Sleeves

Insulation Sleeves

Optic Fibre Protection Sleeves

Plastic Sleeves

PVC Insulation Sleeves

Electrical Sleeves

Profiles

Automobile Body Building Profiles

Car Seat Profiles

Plastic Profiles

Hoses

Opaque Hoses

Transparent PVC Hoses

Drippers

Inline Drippers

Online Drippers

Extruded Products

LDPE Extruded Products

PVC Extruded Products

Injection Moulded Articles
Plastic Extrusions
Plastic Moldings
Pool Side Chair Belts
PVC Cords
Infrastructure
We own a sound infrastructure set up, which is armed with the technologically advanced machinery and tools. In our premise, we have maintained varied specialized wings such as manufacturing, research & development, accounts, quality checking, warehousing, etc. These departments help our personnel in carrying their respective tasks, smoothly and attaining the toughest goals of firm with ease. The manufacturing cell works as a backbone, here varied machines and equipment are armed that aid in production of offered plastic products in a good speed. After production, the entire gamut is safely stocked at the spacious warehouse. The store is connected with major roads, stations and ports owing to which we are easily providing prompt delivery of orders.
Why Choose Us?
Extruders of varied size and designs for different plastics from 25 mm to 100 mm

Food / Medical Grade Products

Having own PVC compounding line, with more than 70 formulations

ISO 9001:2008 certification

RDHS & REACH Compliant Material Products

Support of modern testing equipment for elongation, hardness, tensile strength, dimensions, burst pressure, etc.

Technical expertise and strong management

Third party quality checking facility

Tried and tested formulations and grades of several plastics that we have used from the past 45 years

Various manual & automatic, online & offline and downstream machines for specific needs such as cutting and marking

Well set production and quality systems
Most Popular Products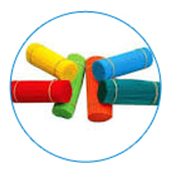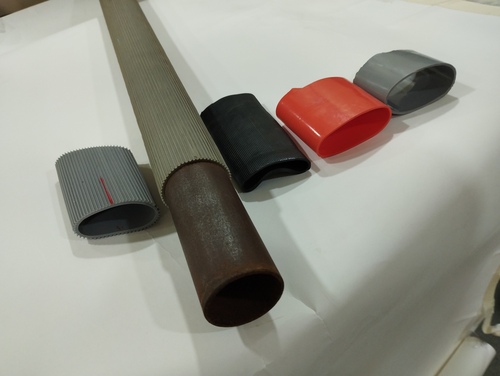 Contact Details
PRANAV PLASTIC PRODUCT
Kalali Road, Atladra, Vadodara - 390012, Gujarat, India
Phone :08045478999
Fax :91-265-2680507
Mr Pranav Rachh (Partner)
Mobile :08045478999
Quick Services